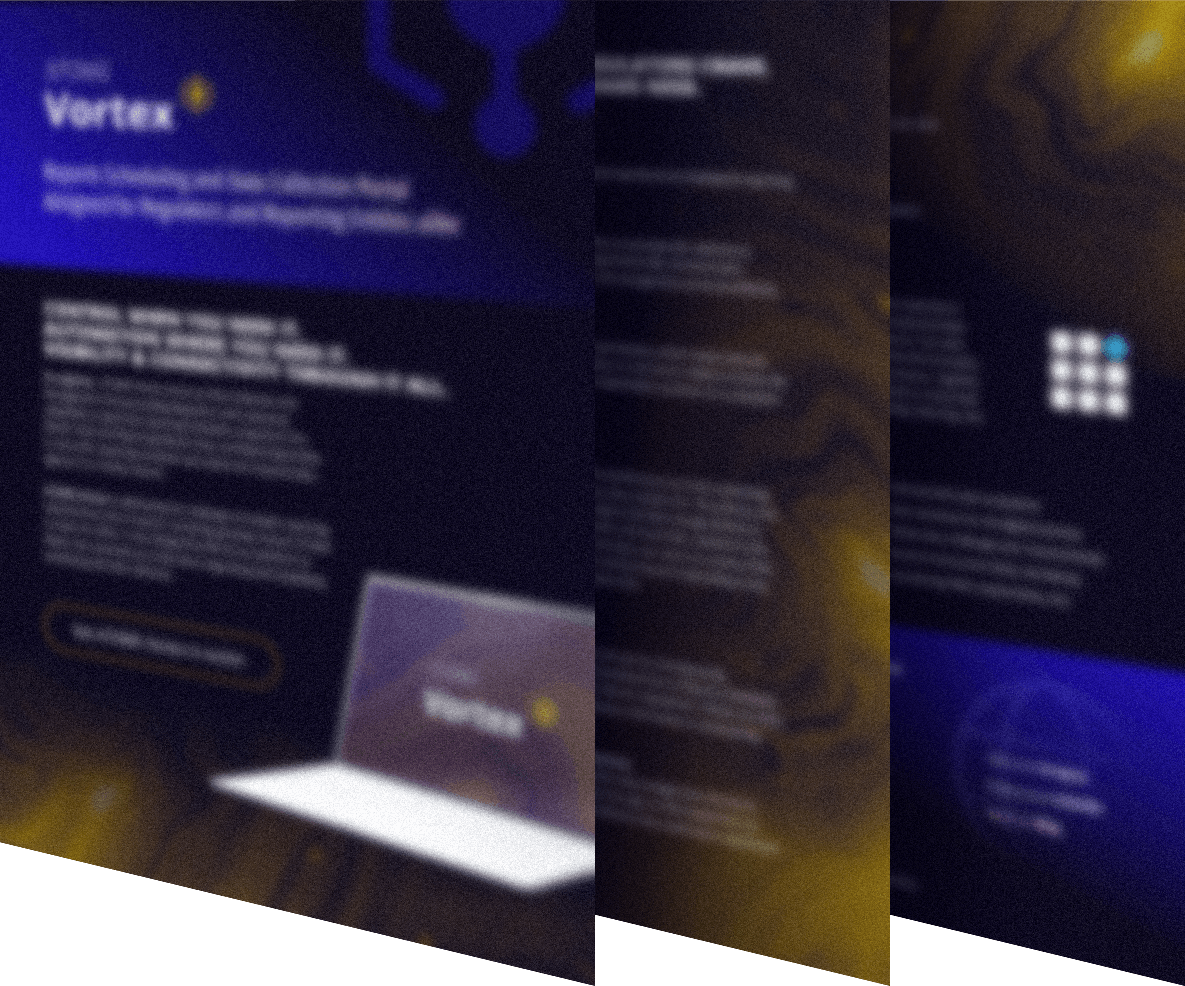 Download ATOME Vortex Brochure
Meet complex data challenges and confidently navigate highly data-intensive processes associated with scheduling reports, collection & submission of required data with ATOME Vortex designed for Regulators and Reporting Entities alike.
Download the brochure, to explore more of its capabilities:
2005-2023 © BR-AG prosta spółka akcyjna. All rights reserved.
Any reproduction without written permission from BR-AG P.S.A. is prohibited.