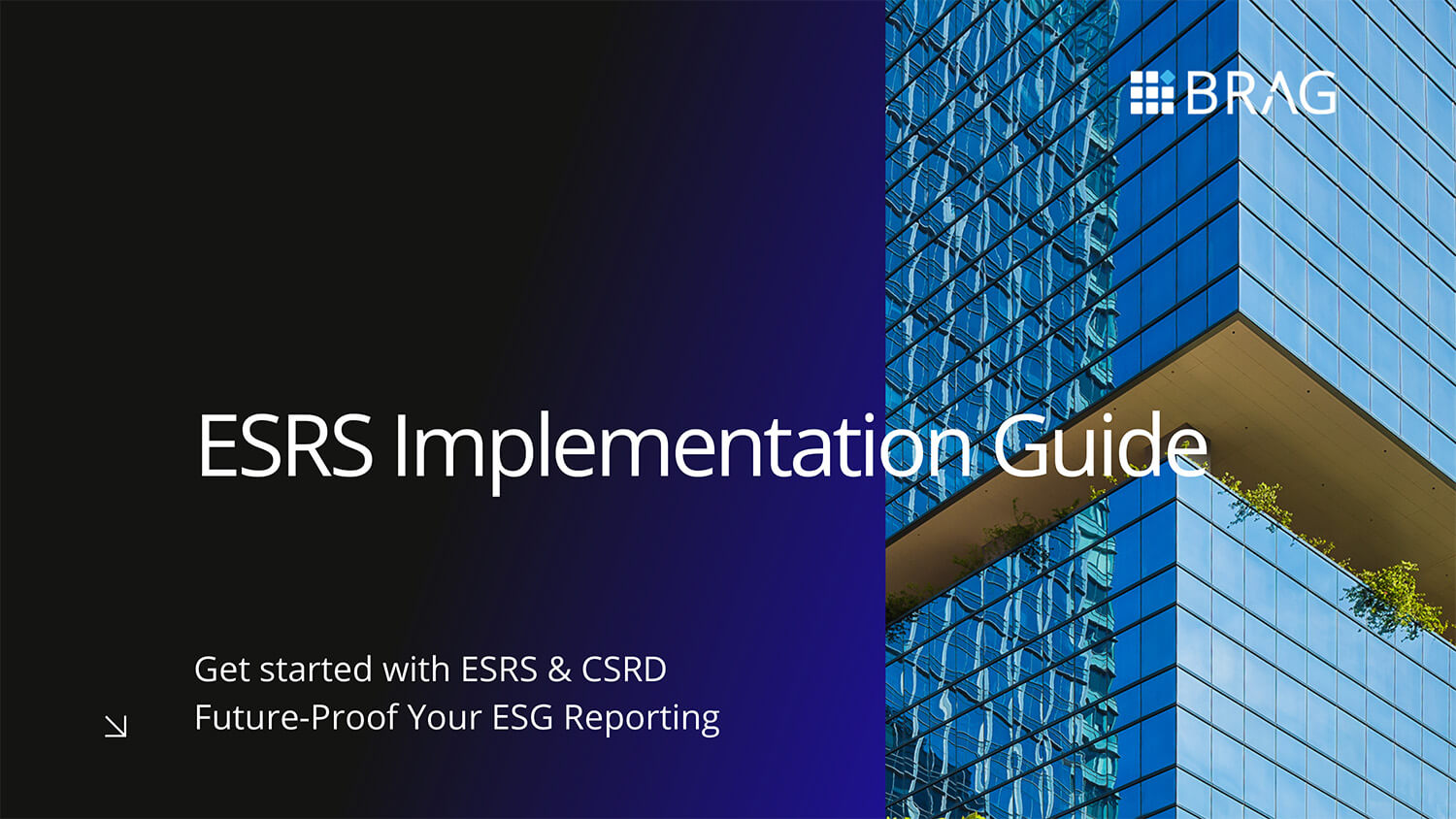 ESRS Implementation Guide
As of 2023, the Corporate Sustainability Reporting Directive (CSRD) entered into force, requiring around 50, 000 companies in the EU to disclose their sustainability practices in a standardized manner using the European Sustainability Reporting Standards (ESRS).
If your company operates in the EU or is non-EU-based with a large branch in the bloc – chances are that you're affected too.
To assist you in navigating the ESRS implementation, we've prepared this guide. Download it to better understand the CSRD and ESRS requirements, define the ESRS reporting process, get actionable tips to manage technical complexity with a handy report checklist and meet legislative and stakeholders' demands in 2024.
2005-2023 © BR-AG prosta spółka akcyjna. All rights reserved.
Any reproduction without written permission from BR-AG P.S.A. is prohibited.