B A N K S | F I N A N C I A L I N S T I T U T I O N S
Last-mile solution for your reporting 'marathon' to meet constant regulatory demands
Delivers reliable validation for XBRL reporting i.e. CRD/CRR, Single Resolution Board Reporting (SRB), Investment Firms Reporting (IFD/IFR), Bank of England (BoE) Banking Reporting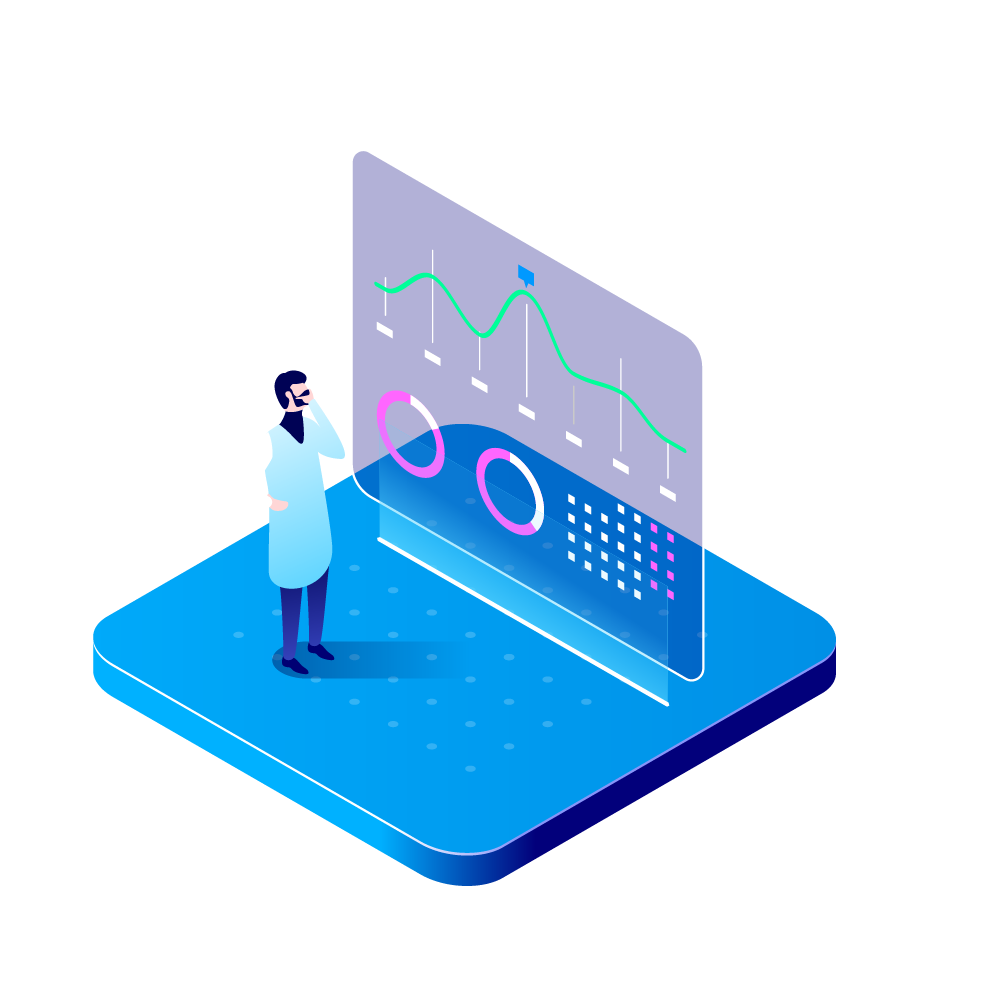 Data quality and accuracy
Regulatory change management
Data dilemma starts with its requirements not properly defined in terms of business rules and data dictionary. It is accompanied with difficult tracking and understanding errors, validation rules and logic embedded in regulatory reporting solutions.
Reporting instructions (updates to rules, associated guidance e.g. EBA Q&As) are not reflected in upstream system logic and hard to track. In an ever-changing regulatory reporting environment, automated response to updates is a crucial milestone towards compliance.
Cumbersome technical installation, onboarding and use of upstream system difficult when teams change, new members join or responsibilities are split. Right tool to ensure seamless integration and collaborative workspace is needed to drive performance.
Where data, technology and changing policies interlace, we have your back
Business-users oriented
Reduce the burden of creating XBRL using template functionality
The power of validation
For enhanced intelligence & accuracy
Interoperability
"Simply plug and play" or integrate with existing sourcing system/set-up
Regulatory compliance
Secure national and international reporting requirements
Sup

Tech expertise

to rely on
Solution with market know-how, industry insight, and best practice tools
15+ years of experience
Dedicated experts from different domains
,
e.g.
bank
ing
, insurance, investment firms, asset managers and other filers
Keeping pace with regulation
ATOME is a

Regulatory Technology Driven by Data. Backed by Service. Powered by People.
Aimed at meeting regulatory compliance, streamlining reporting process, easing the burden on supervised entities.
Explore the ease of working with the powerful XBRL reporting tool.
Powering every step of your way towards successful regulatory reporting
Simple to use templates
Our solution offers pre-mapped Excel-based templates and the tools to convert and validate them into XBRL document.
Quickly find any errors
Validation errors may cause the rejection of a submission by the regulator. ATOME solution ensures compliance without sacrificing speed or accuracy.
Seamless integration
API driven application that delivers your tech advantage to address regulatory demands and design better End-Client experiences. Integrate data and systems in regulatory practice with a robust API.
Regulatory and technological watch
Keeps you on top of ever-changing regulatory environment, efficiently dealing with its sheer volume, velocity, and complexity.

Know-how
We are a team of professionals with deep industry expertise. For example, we have contributed, as co-authors, to setting of the Data Point Methodology (DPM). Now it is used by the EBA and recognised as an ISO standard.
Supported reporting frameworks
ATOME Particles created to assist you in managing the complexity of reporting requirements across multiple regulatory regimes:
Asset Encumbrance (AE);

Common Reporting (COREP) incl. FRTB, NSFR, ALM;

Financial Reporting (FINREP);

Resolution (RES);

Global Systemically Important Financial Institutions (G-SII);

MREL TLAC;

Remuneration (REM) and Payments (PAY);

EBA Investment Firms Reporting (IFR/IFD).
Resolution Reporting (Resolution plan, LDR, CFR);

SRF Ex-Ante Contributions.
Capital Plus (Capital+);

Financial Statements (IFRS/GAAP based Balance Sheet and Profit & Loss forecasts)

;

Leverage

Ratio;

Liquidity Pillar II [PRA 110];

MREL;

Structural Reform;

Statistical XBRL Reporting.
PRISM Impact Metrics Data return (PIMD);

FINREP Plus;

Assets Under Management

Data return (AUMD);

Monthly Metrics Return (MMR);

Payment & E-Money Institutions return.
FINREP;

Publicos;

Reservado

s.
NBB Financial Reporting (GAAP, DP)

.
EBA 3.2: COREP, AE, G-SII, IF.
Data quality assurance in meeting Bank of England reporting requirements
With
broad
experience in designing data models and reporting templated for regulatory authorities in the EU and UK, we closely follow these developments and provide support for files with our ATOME Particles reporting and validation tool.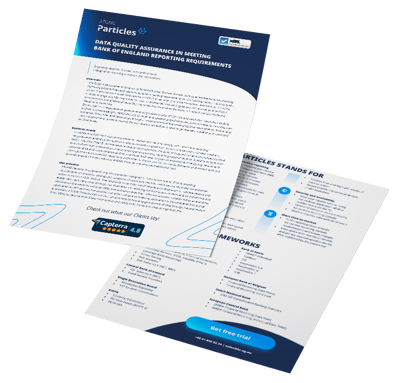 The latest thinking, at your fingertips.
EBA launches 2022 EU-wide transparency exercise
On September 23, 2022, the European Banking Authority (EBA) launched its annual EU-wide transparency exercise...
Recent from EBA: Adaptations to the DPM 3.2 framework
With two of three phases of the Implementing Technical Standards (ITS) for Data Point Model (DPM)...