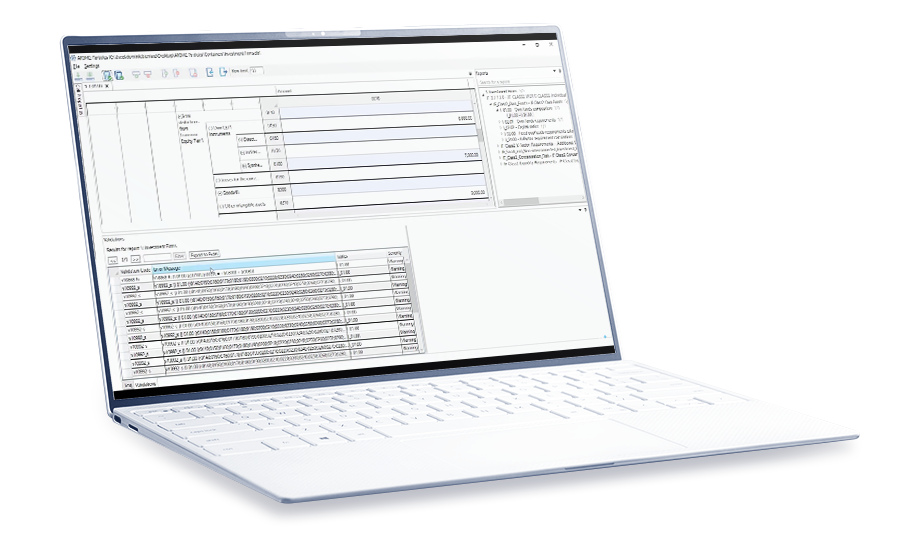 I N V E S T M E N T F I R M S
IFR/IFD regulatory reports validation software for investment firms
ATOME Particles validates regulatory data for investment firms of all categories
Systemic and bank-like investment firms
EBA CRD IV and CRR


Non-systemic and investment firms
Small and non-interconnected firms
EBA CRD IV and CRR
(limited scope)
Simplify the last step of your reporting journey and comply with the Investment Firms Regulation and Directive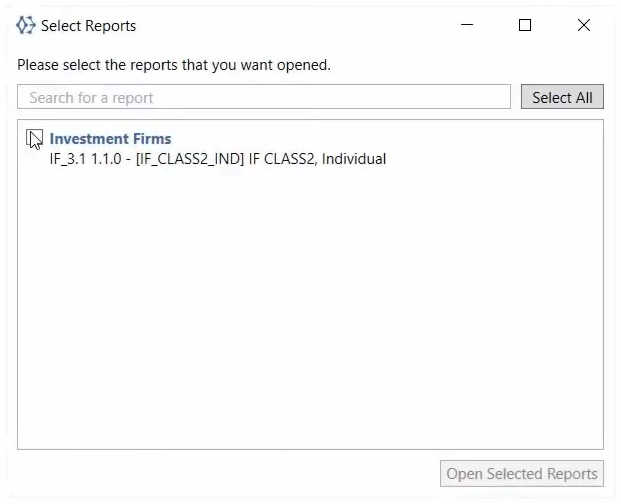 Import data to ATOME Particles
Collect the data required by the investment firms prudential framework and import it to the validation tool.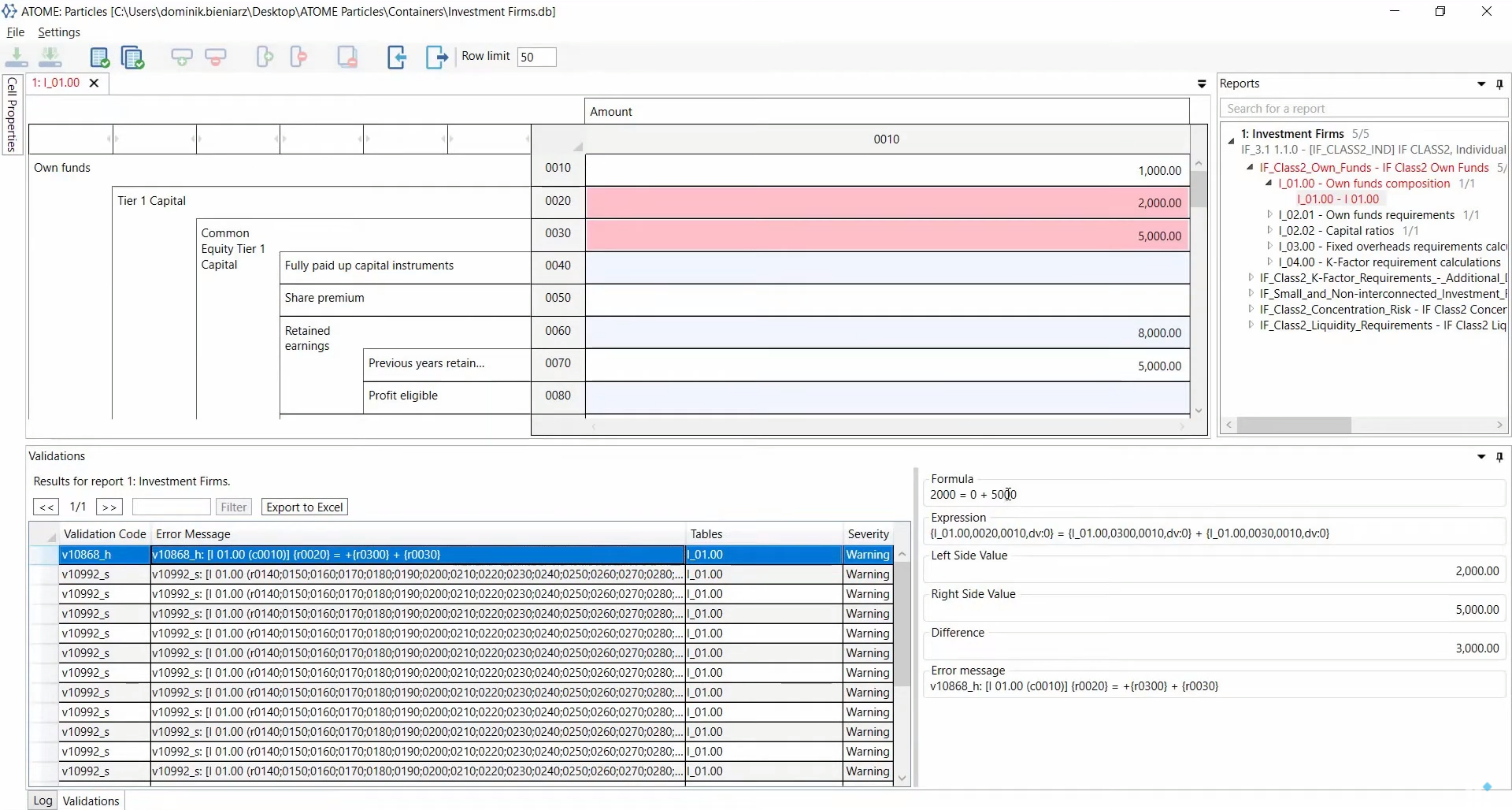 Validation in a flash
Get errors highlighted when reports fail validation rules to quickly discover what went wrong and fix the issues.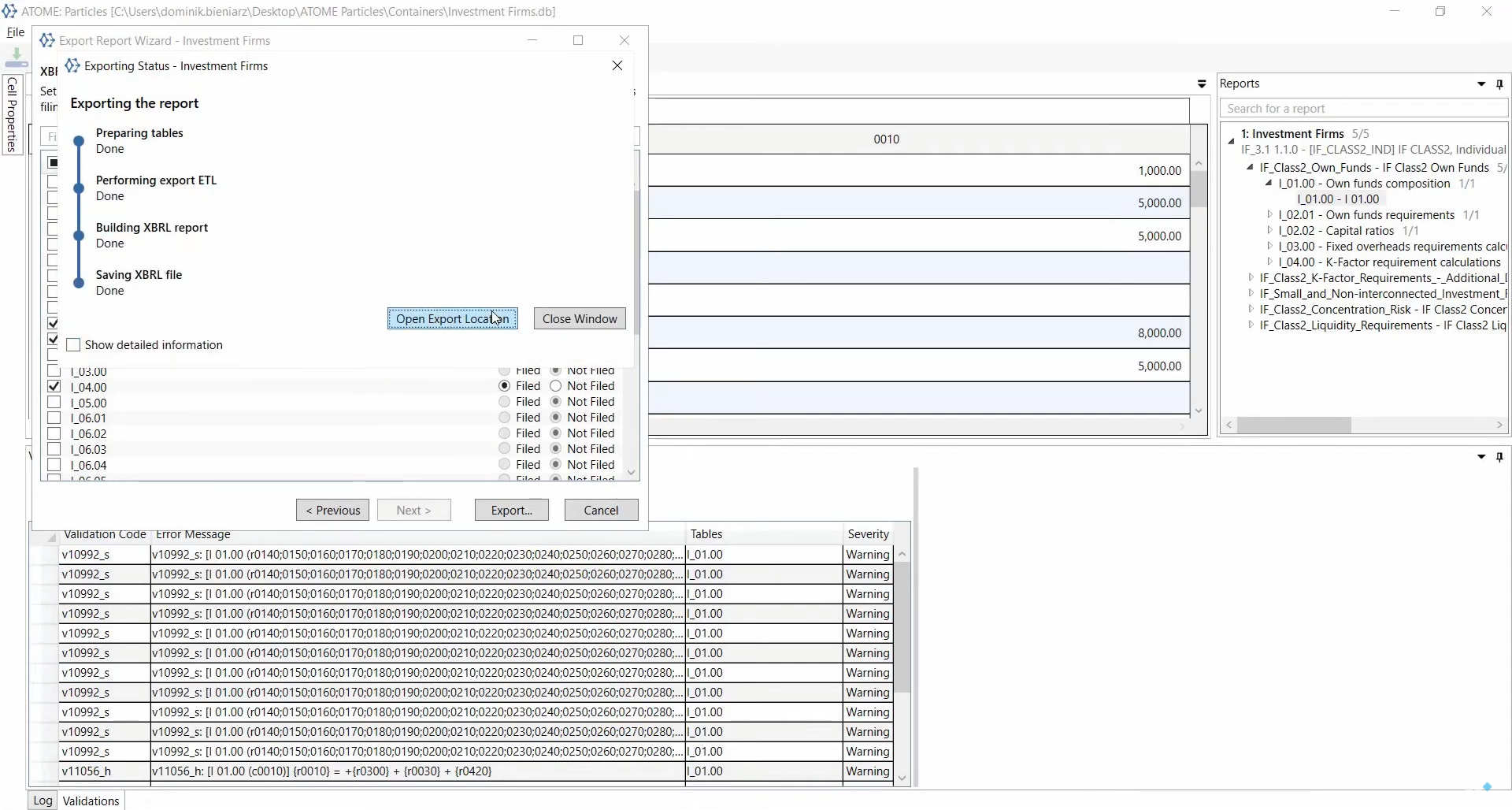 Exports reports to XBRL
Convert your valid and accurate reports to XBRL format for onward submission to your regulator.
Ensure the reported data quality to meet the Investment Firms Regulation requirements
An XBRL - certified software
Get an XBRL file with correct syntax and structure as a validation outcome.
Timely taxonomy updates
Be the first to adopt new EBA taxonomy versions and meet lastest reporting requirements.
Comprehensive data validation
Check reports thoroughly against both XBRL and non-XBRL validation rules.
A plug-and-play desktop application for easy start
Cost-effective solution
Accurate report validation without burden on your budget.
Simple installation
Software installed automatically and configured within minutes.
Intuitive interface
In-app data views resembling the reporting templates.
The latest thinking, at your fingertips.
Recent from EBA: Adaptations to the DPM 3.2 framework
With two of three phases of the Implementing Technical Standards (ITS) for Data Point Model (DPM) 3.2 published, the European Banking Authority (EBA) introduced some changes to the DPM...
How to deal with XBRL taxonomy updates when managing regulatory change
Regulatory reporting requirements are destined for an endless transformation, given the dynamics of the business and technology landscapes. Therefore, change will be a constant...