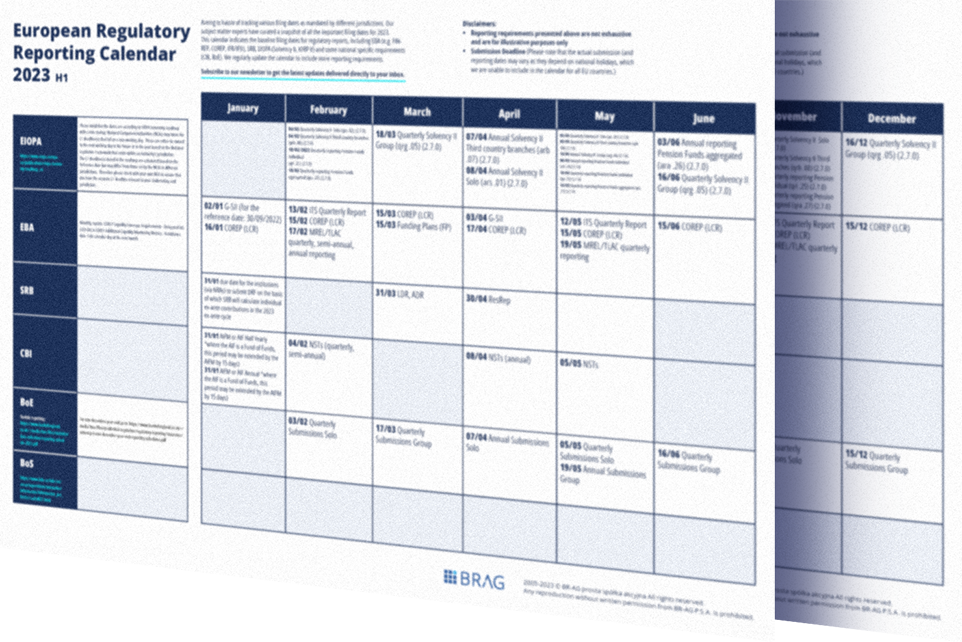 EUROPEAN REGULATORY REPORTING CALENDAR 2023
KEY DATES TO WATCH OUT FOR



Keeping track of regulatory filing deadlines can be a headache for reporting entities. To help you stay on top of the approaching deadlines, we've created a printable calendar with the most important regulatory reporting requirements and key filing dates for 2023.

This calendar indicates the most important filing dates for regulatory reports: FINREP and COREP, Solvency II, IORP II, IFR/IFD and some national specific requirements (CBI, BoE).
Download the Regulatory Reporting Calendar 2023 to learn more:
2005-2023 © BR-AG prosta spółka akcyjna. All rights reserved.
Any reproduction without written permission from BR-AG P.S.A. is prohibited.