An XBRL - certified report creation tool
Secure desktop solution and reliable API
Data validation engine built by BR-AG
Align your data in reports and on dashboards
With ATOME Particles API, you can maintain the quality of the data subject to transformations
Streamline data exchange between systems
You're not bound to re-enter information manually into every piece of software you use—leverage XBRL to decouple data from software and improve its reusability.
Remove data errors
that may mislead analysts
You shouldn't let the insights pulled from incorrect data affect your decision-making—validate data sourced from regulatory reports before you use it in your BI tools.
Reduce the load on your engineering team
You don't have to reinvent data validation—integrate a reliable solution via API and let your engineers focus on the core features of your business intelligence software.
The power of ATOME Particles API data validation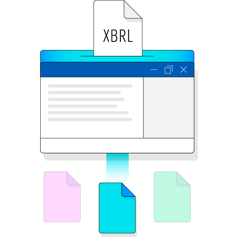 Automate data transformation
Drop an XBRL regulatory report on ATOME Particles API and receive the data in the format you need.
Export the data from the XBRL report into a Fact Table to use in your BI tool.
Get the data validation results in a visual Excel or JSON format.
Use automatic queuing to enable frictionless validation of hundreds of reports sent at once.
Use different XBRL taxonomies
ATOME Particles supports a wide range of regulatory reporting frameworks for banks, insurance companies, and investment firms.
Your data is checked against the XBRL and business validation rules published by regulators.
The latest versions of XBRL taxonomies become available soon after regulators roll out the updates.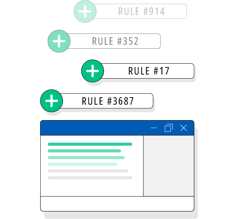 Run custom data validations
Add custom validation rules as a separate taxonomy package to extend the data quality check capabilities.
Do cross-report validations to check data against multiple reporting frameworks.
Run cross-period validations to check similar reports for different reference dates.
Leverage company-specific validations using extended taxonomies.
Looking for a data modelling solution
to create custom validation rules and own taxonomies?