An XBRL - certified report creation tool
Secure desktop solution and reliable API
Data validation engine built by BR-AG
Your XBRL reporting shouldn't be so stressful
ATOME Particles XBRL reporting software changes the game
You don't have to risk a failure with no-validation XBRL conversion plugins
Now you can forget about reports bouncing from the regulator's gateway close to the deadline — your regulatory filing won't be hit-and-hope.
You shouldn't see XBRL reports failing submission for unknown reasons
You can get a tool that shows and explains XBRL and business validation errors, helps you fix them, and generates a valid XBRL file.
You can say NO to complex reporting tools placing a burden on your budget
You're not bound to purchase sophisticated software with redundant functionality if all you need is to cater to a limited scope of reporting.
Discover the simple way to prepare XBRL reports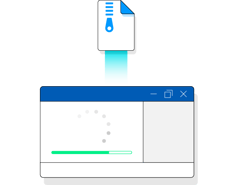 Purchase. Download. Use.
You don't need to ask the IT department to install new software — instead, simply unpack it as if it was a zip file.
A safe desktop app is ready-to-use in 5 minutes.
No need for admin access rights to your PC and manual installation.
Access taxonomies instantly
Your license includes the taxonomies of your choice for banking, insurance, or investment firms reporting.
Have your taxonomies available in the app immediately after downloading.
Update the taxonomies to the latest version in a click with old versions remaining accessible.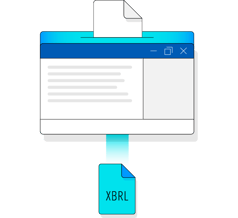 Import from Excel, XBRL, DPL
Your data management process can stay the same — import data to ATOME Particles to create the final XBRL report.
Retain the current report preparation workflow.
Fill in data right through the app interface.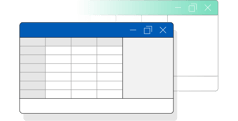 Edit reports in Excel-like view
You don't need to learn a completely new interface — if you are used to working in Excel, ATOME Particles feels like home.
Work efficiently with reports that follow the familiar structure aligned with the taxonomy.
Easily navigate between reports and tables.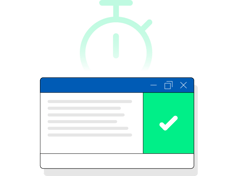 Validate reported data in minutes
Validate the data you source from Excel or double-check reports created using different XBRL reporting tools.
Check XBRL and business validation rules at once.
Enable or disable separate validation rules.
Get all validation errors listed and explained with erroneous data points highlighted in tables.
Learn more about XBRL report validation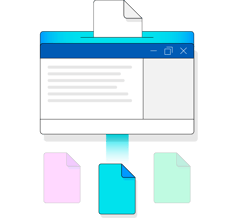 Export data to Excel, XBRL, DPL, CSV
Get valid regulatory reporting data in the formats you need for manual work or data exchange automation.
Export data to human-friendly or machine-readable formats to make it reusable.
Create valid XBRL reports ready for final submission.